Hypnotherapy for Stress Relief
How would you like to learn to manage the stress in your life?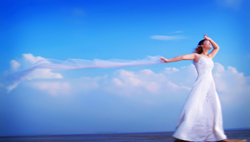 Hypnosis is a highly effective way of relieving stress. Everyone knows stress is damaging, but studies show just how far the damage may extend. It can weaken the immune system, increase the risk of heart attack and stroke, and even result in memory loss.

External factors, such as relationship problems, pressures at work, and issues with finances can produce anxiety and stress. Internal factors, such as health problems, insomnia, and malnutrition can also cause stress.

The more often relaxation strategies are employed by hypnosis, the better the body can respond to daily anxieties. When you utilize these therapeutic tools, you strengthen your immune system and allow the body to handle stress from a position of calm control.

Relieving stress by Hypnosis can improve all areas of your life. If you live in the Los Angeles, Encino, Tarzana, Woodland Hills, Agoura, Pasadena, Glendale, Beverly Hills, Santa Monica areas and have questions, be sure to contact me.
Ava Evans, C.Ht.
Therapeutic Hypnosis
818-314-5905